Late Bloomers Garden Club
Our mission is to share the knowledge and love of gardening in our community, to aid in the protection of native plants, trees, and birds attract pollinating insects and, encourage civic planting.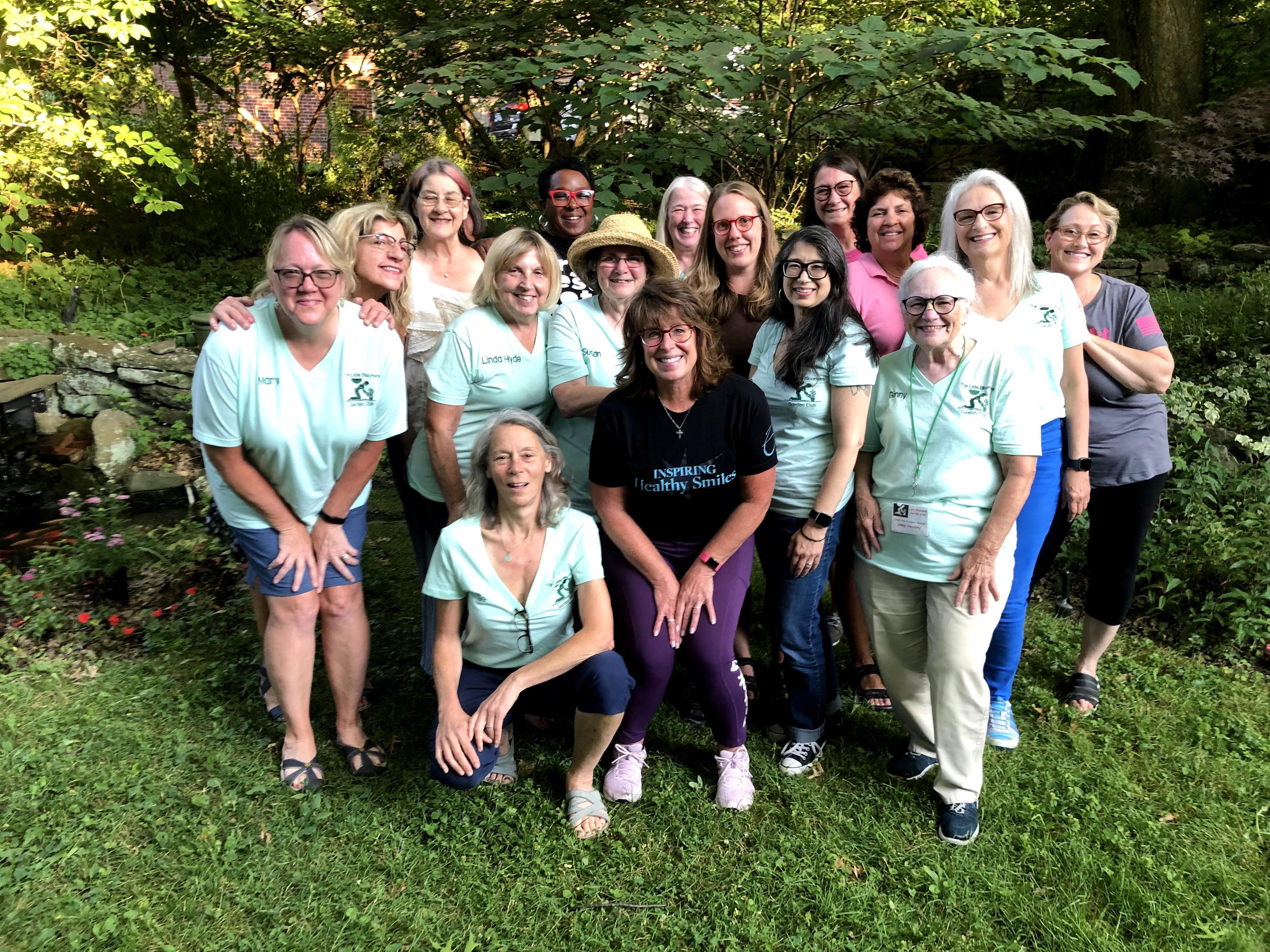 The Late Bloomers Garden Club of Forest Hills began in 1999. Our members are a fun-loving group that don't take themselves too seriously except when it comes to tending the six beautiful garden beds along Ardmore Boulevard in Forest Hills.
Gardens
Each garden bed has a different theme. Our goal is to create  garden landscapes that are pleasing to the eye for Forest Hills residents and visitors. Our Morrow Avenue bed includes native 'Pollinator Friendly' plants and shrubs. Another garden bed features roses giving it a more formal look. The other beds are left to the design of our member Master Gardeners.
In the Fall, we prepare the garden beds for the 'Promise of Spring' by planting daffodils, tulips and hyacinth bulbs.  In the Spring, we start with a general clean up, edging, weeding and pruning. Once the summer comes, the annual flowers are planted with an eye to design using warm or cool plant color schemes.
Farmers Market
The Late Bloomers Garden Club sponsors a Farmers Market each year.  The market opens at the end of May and runs through the end of October. You can learn more by visiting foresthillsfarmersmarket.com.
Wildflower Brochure
The Late Bloomers Garden Club created a brochure documenting the Wildflowers of Forest Hills. Click here to view the Wildflower Brochure.